The Wedding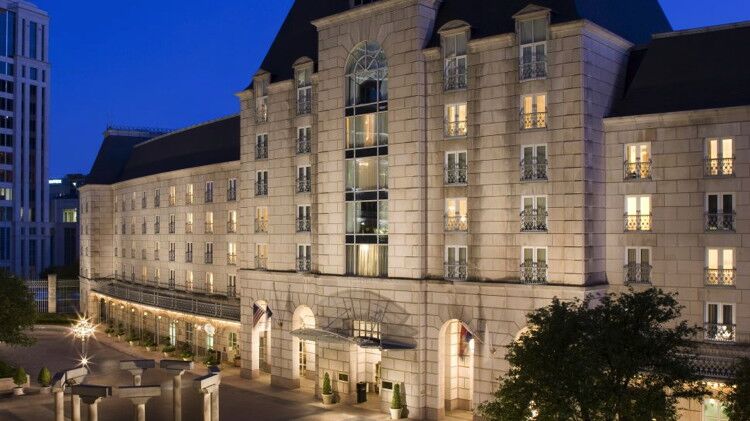 Saturday, May 6, 2017
5:00 PM
Attire: Formal
Ceremony and Reception
Hotel Crescent Court
400 Crescent Ct, Dallas, TX 75201, USA
Ceremony - 5:00PM
Cocktail Hour - 5:30 to 6:30 PM
Reception - 6:30-11:30
Wedding Party
Sue Jiang - Maid of Honor
Sue and Ellen are long time college/med school friends. They met at UT Austin and have been inseparable for over 10 years. She is a busy practicing general surgeon in Dallas.
Lili Ngo - Bridesmaid
Lili is the second oldest of the family and has the most patience among the sisters. She is definitely consider the most kind and dependable one. She is a practicing optometrist in the Dallas area.
Cindy Ngo - Bridesmaid
Cindy is the middle child of the family who can be surprisingly athletic. She will be graduating from University of Houston pharmacy school this year.
Amelia Ngo - Bridesmaid
Amelia is the older twin. She is definitely dominant and strong-minded. Laughter among the sisters is what brings happiness to the family. She will be graduating from UT Austin pharmacy school this year.
Brenda Ngo - Bridesmaid
Brenda is the baby of the family. She is fun-loving, enjoys life, and is always happy. Ask her about the Turkey trot (she was quite fast this year). She will also be graduating from UT Austin pharmacy school this year.
Karen Lu - Bridesmaid
Karen and Ellen met during residency training and share a common love for good food and adventure. She is meticulous and OCD in all that she does. She is a general surgeon finishing her fellowship in trauma this year in Philadelphia.
Michael Vick - Best Man
Mike and David met at Rice University during a meeting for the Fresh Rice Breakers, Rice's breakdancing team. Since then, they have been the best of friends. Mike has been living in Dallas since graduating from Rice and works in web development.
Jimmy Ho - Groomsman
Jimmy is David's little brother, five years younger. Growing up, they were as close as can be despite the age difference. Jimmy currently works at UT Dallas in web development.
Scott Keller - Groomsman
David and Scott met in Illinois while David was an intern and Scott was a medical student. Scott has David to thank for his decision to switch from cardiothoracic surgery to radiology and forever making his life better. Scott is currently a radiology resident at The Ohio State University and is also going into Interventional Radiology.
Hiren Patel - Groomsman
Hiren and David were co-residents during radiology residency in Illinois. Amidst arguments about sports and worrying about residency life, they became good friends. Hiren is currently a fellow at Indiana University.
Kevin Chuang - Groomsman
Kevin is one of Ellen's many cousins. David and Kevin met through hanging out with Ellen at their cousins' dinners. They bond over working out and, most recently, snowboarding. Kevin is graduating from Baylor College of Dentistry this year.
Patrick Maranon - Groomsman
Patrick is Cindy's (one of Ellen's sisters) boyfriend. Through hanging out with the Ngo family, they became friends. Patrick is a pharmacist and will be moving to Dallas after Cindy graduates from pharmacy school.
Traditional Tea Ceremony
Asian Tea Ceremony
Saturday, May 6, 2017
1:00 PM
Hotel Crescent Court
400 Crescent Ct, Dallas, TX 75201, USA
The ceremony will be performed in Chinese and Vietnamese. This is a tradition where the bride and groom is formally introduced to the family and honor their parents/elders with tea.
The meaning of a Chinese wedding tea ceremony
In China, serving tea when guests come is a very traditional propriety. It is a significant way to show respects. In the wedding, this act is in respect and gratitude to her parents for all the years of love and care. Besides this, tea ceremony is much meaningful in a wedding. Tea is the symbol of purity, stability and fertile. The purity of tea represents the love is pure and noble; the stability of tea stands for faithful love; the fertile of tea represents the family will have many children.
Wedding DH List
Saturday, October 7, 2017
12:00 AM